Lyphar Provide 100% Natural Organic Chlorella Tablets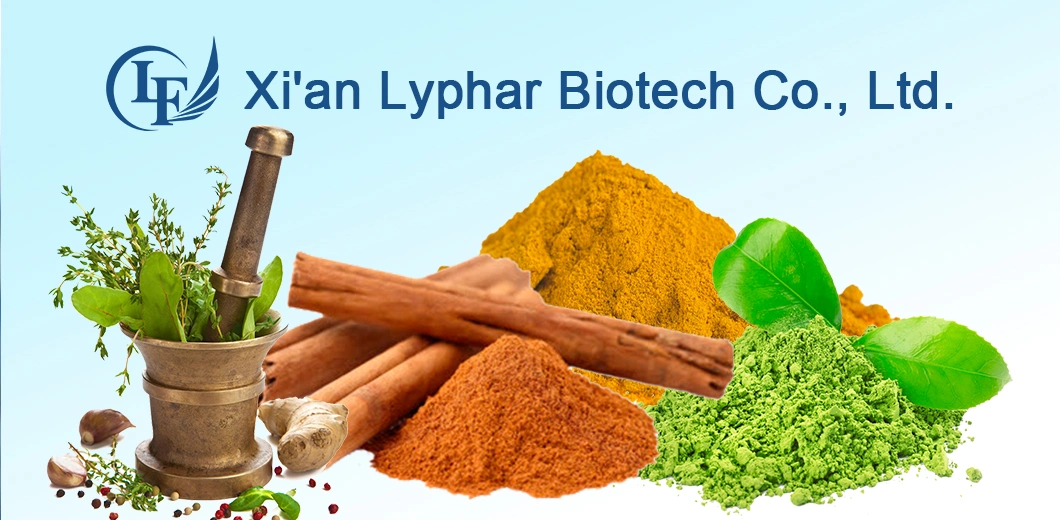 | | |
| --- | --- |
| Product Name | Chlorella tablets |
| Appearance | Dark green tablets |
| Specification | Protein≥60% |
| Certificate | ISO,SGS,HALAL,KOSHER |
Chlorella tablets is a proteincontaining super food, also containing DNA and RNA. Through a special process, the Chlorella cell walls have been cracked to ensure maximum nutrient availability and uptake in the digestive tract.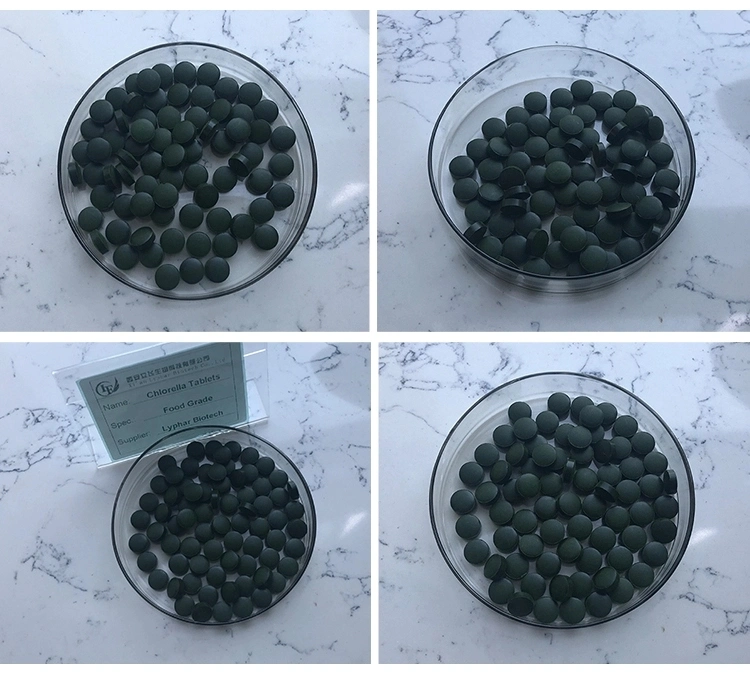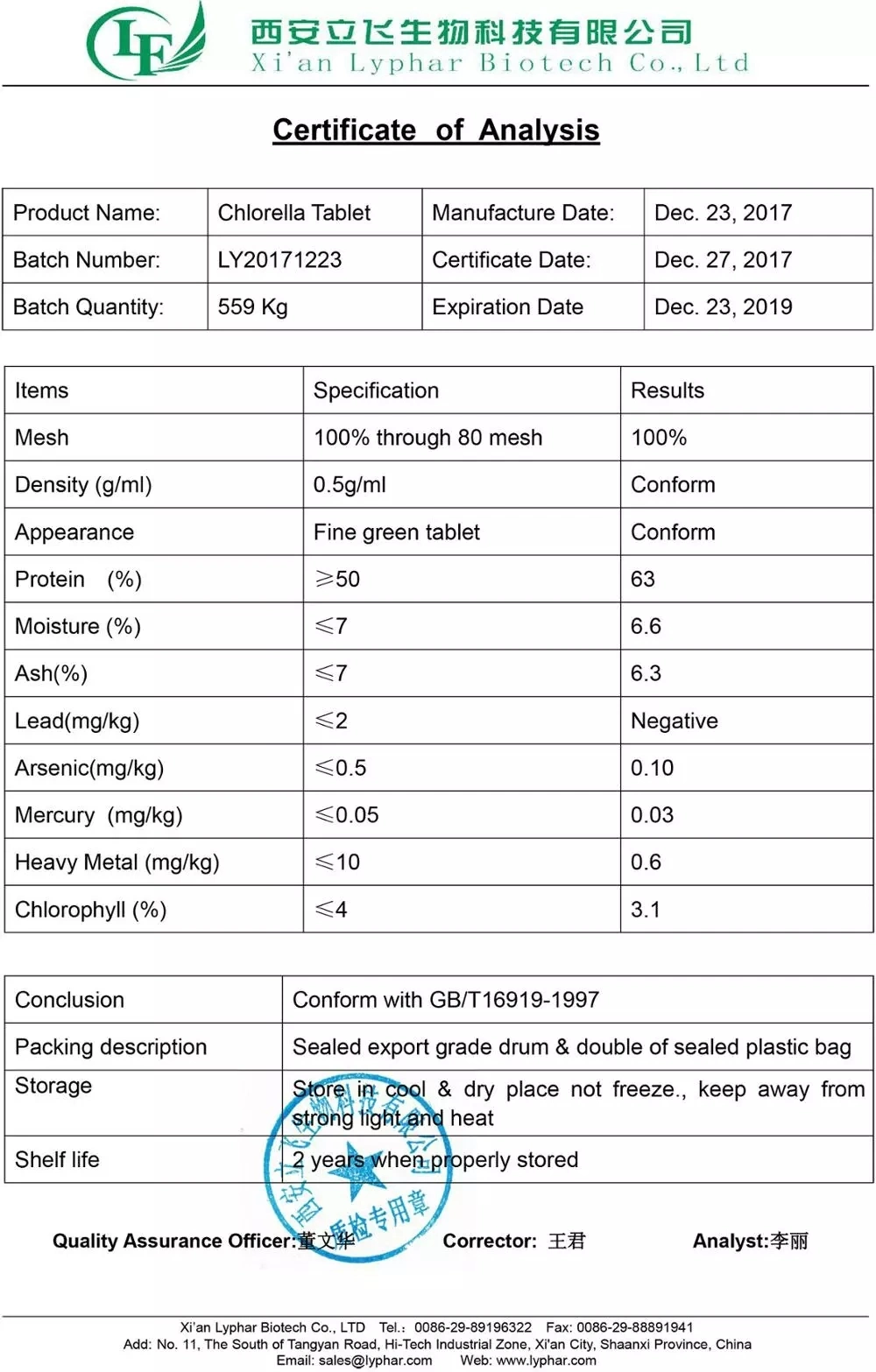 1.Strengthen the immune system, and enhances prostaglandin production and possesses anti-inflammatory abilities.
2.Keep full vitality, resist radiation, strengthen metabolism.
3.Picking up toxic substances and eliminating them out of the body. Chlorella cell walls absorb and hang onto lead.
4.Rebuild nerve damage in the brain and nervous system.
5.Enhance natural cleansing and detoxification.
6.Chlorella supplements can speed up the rate of cleansing of the bowel, bloodstream and liver.
7.Chlorella also contains a growth-promoting substance, making it valuable as an ingredient in breads and fermented drinks.
8.It also can help promote a healthy ph level in your body.