Fish Feed Production Line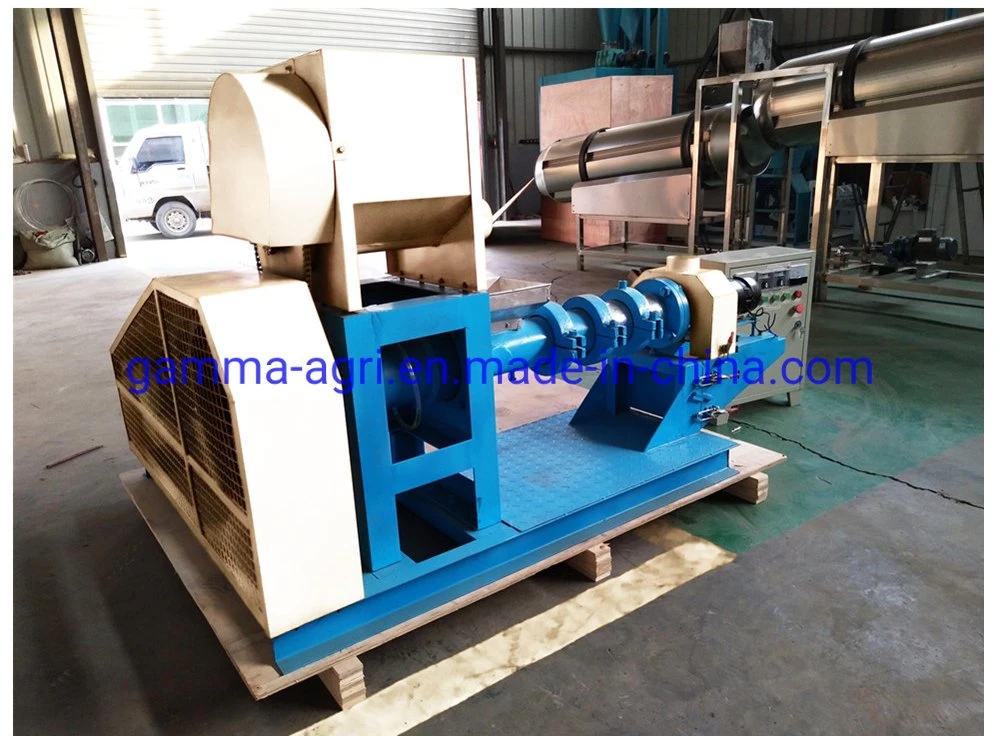 Wet type fish feed/ Pet food extruder For Sale:
1.According to different requirements, variety shapes of high-grade feed pellets for fish, shrimps .etc can be produced.
2.The finished pellets can keep floating for 3-15 hours without pollution to water.
3.The floating time can be controlled by the puffing degree adjustment.
4.Floating fish feed machine can make pellet from dia.1.0mm-20mm just by changing the mold.
5.Electric heating device is adopted which can improve the feed expansion rate and pellets floating time.
6.High temperature and high pressure cooking process can kill the salmonellosis and bacterial infections and also makes the pellets easily to digest.
7.The cutting device can be adjusted to make pellets of different length.
8.The wet type machine needs a boiler to make steam which can conduct steam to the conditioner and ripen the raw material in advance.
Specification:
Model
Capacity
Main Power
Feeder Motor
Diameter
Cutting Power
Dimension
Weight(kg)

GMP50-C

0.06-0.08

11

0.4

Φ

5

0

0.4

1470*1100*1250

320

GMP60-

C

0.1

0

-0.15

15

0.4

φ60

0.4

1470*1120*1250

350

GMP70-B

0.18-0.2

18.5

0.4

φ70

0.4

1650*1400*1300

580

GMP80-B

0.2-0.3

22

0.6

φ80

0.6

1800*1450*1300

695

GMP90-B

0.3-0.4

37

0.6

φ90

0.8

2100*1450*1350

950

GMP120-B

0.5-0.

6

55

1.1

φ120

1.5

2400*1950*1600

1700

GMP135-B

0.

7

-

0.8

75

1.1

φ133

2.2

2550*2050*1650

1900

GMP160-B

1.

0

-1.

2

90

1.5

φ155

3.0

3100*2650*1800

3200

GMP200-B

1.8-2.0

132

2.2

φ195

3.0

-4.0

3100*2850*1900

3800
Flow chart: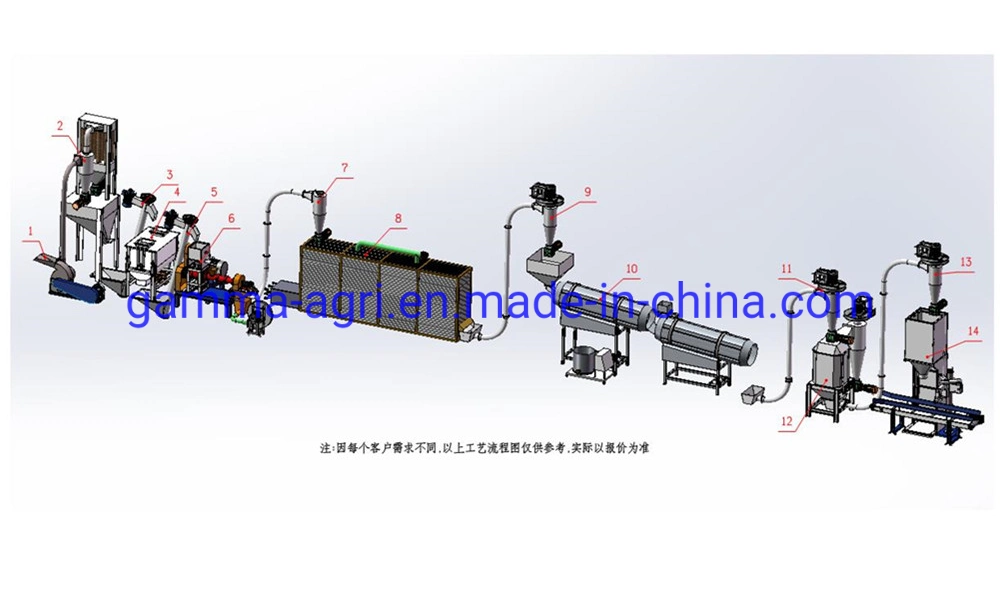 FINAL FEED PHOTO:



Contact Details:

To Purchasing shrimp Feed Extruder :

Wuxi Gamma Agriculture Technology Co.,Ltd
Add: Office 235,Block C Youyi Road,Wuxi,Jiangsu Province,China
website: https://gamma-agri.en.made-in-china.com/
Att:Mr Jack Tel:+8615150838410